Digital Banking minimizes the need for branch trips - leaving you more time for what matters. 

Perform a wide range of banking activities for free within online banking:

Get account, loan, and credit card balances and histories.
Deposit checks via a Desktop with an enabled camera.
Setup real-time eAlerts for important events on your account.
Download transaction history in Quicken file format.
Create customized dashboards.
Make recurring or one-time transfers between Bangor Federal accounts.
Make payments on your Bangor Federal loan or credit card.
Communicate with us via secure messaging system.
Enroll in Online Banking
To enroll in online banking, click the button above or below. You will be asked to enter your social security number, savings account number (member number), email address, and phone number.
Next, you will be sent a Passcode to the phone number that is on file.
After retrieving the Passcode, the unique six-digit number will be entered into the Passcode field, you then have the option to remember the computer (please note only select "Remember This Computer" if you are using a private computer such as at your home or office).
You will then be asked to create a password that is a minimum of ten characters long (must contain: one capital letter, one lowercase letter, a number, and one special character).
In the final step of registration, select a security image and assign a phrase to that particular image.
Access bill pay through online banking:

Pay everything centrally from one location.
Schedule bills to be paid at a specific time, automatically, each month.
Receive an automatic payment history for every bill you pay.
Receive notifications when bills are paid or when new payees are setup.
Have peace of mind with secure data encryption technology.
Regular Member Accounts receive 10 FREE bills per month ($1 per bill after the 10 free)1.
Business Accounts pay a nominal $5 per month charge and receive up to 10 bills per month ($1 each bill after 10 per month)1.
To sign up for online bill pay, simply log in to Online Banking and click on the Bill Pay tab to get started! 
1Additional charges may be assessed within Bill Pay, refer to the Fee Schedule for more information.
Review up to 18 months of statements to save as a document file or print
Eliminate paper clutter and help us go green
Increase your family's security and protect your personal information
More secure than paper mail; no more private information sitting in your mailbox
Statements are protected by multiple authentication layers and password login access
Stop waiting for the mail and enjoy the convenience of eStatements
Must be an online banking user to enroll in eStatements 
Enroll in eStatements
To enroll in eStatements, simply log into your online banking account. Watch the video below for more information. 
Click the Accounts, and select a specific account such as the Savings or Checking.
Select Documents.
Agree to the Terms & Conditions.
You will then have access to 18 months of eStatements.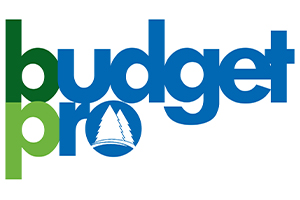 We know the toughest thing about online financial management is simply organizing all the details of your financial life.
Budget Pro, your all-in-one financial manager, is built to make it much easier to understand your spending and gain insights about how your money comes and goes each month.
Budget Pro is available free through your online/mobile banking platform.
Quickly view your investment and mortgage balances as well as credit card and bank account balances and transactions in one place, regardless of where you have the accounts. You can add any account you can access online and gain an easy and fast way to watch "the big picture".
Adding other accounts for a complete financial picture is simple. Budget Pro will then track your account relationships with almost all financial institutions automatically, including credit card providers and investment firms. Then use Budget Pro to track spending, set budgets, calculate your net worth and more.
Easily create budgets, categorize and track spending habits. Quickly create a budget and start tagging your transactions to see where and how you spend your money. By seeing how you reach a spending target you can make smarter choices about how you spend.
The cash flow calendar brings your budget to life through an interactive calendar. With the calendar, you can see how much money you have available to pay bills and other expenses day by day, allowing you to make informed choices on when to schedule bills and other spending.
Set and track goals. Visually tracking your progress can help you take control and make reaching your financial goals much quicker and easier. Use Budget Pro to create savings goals, like saving for a vacation, or a debt reduction goal, like paying off a high-rate credit card. The goals tool asks for a date by which you want to accomplish the goal and keeps track of your progress automatically.
Stay informed with account alerts by email or text. With Budget Pro, you really are in control. Be alerted when an account balance changes significantly, transactions to a specific retailer occur, when you are close to exceeding a spending category, and more. No more need to login to home banking constantly to track activity - let Budget Pro keep you informed.
Build wealth and watch it grow through the Net Worth tool. No need to keep manually updating a spreadsheet. Budget Pro helps you quickly add up all your assets (you can even add your home and vehicles) and debts to show you an up-to-date estimate of your net worth.
Budget Pro - Working in Your Web Browser
Checking Accounts
No fees, no minimum balances, and a free debit card. With several options to choose from, you can have the checking account that best suits your lifestyle.